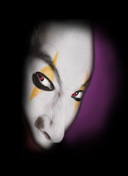 KINGSTON
That's right "The Grizzly Grill, Hoppin' EDDY's, Stage's and AJ's, the Hub of Kingston's Nightlife"...if you've never been there you'd better get on it this is the kind of party that should not be missed. Kingston, Ontario, Canada is the place Stage's and AJ's are the hosts. Stop In for a bite to eat at the Grizzly Grill or Hoppin' Eddie's (for a taste of New Orleans in Downtown Kingston), bring your friends, your family or both, just don't miss the best things to happen to Kingston since the Tragically Hip!
---
---
---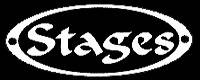 MONDAY: Molson Canadian Beach Slam '98 - litnite all night, win $100 cash in the love shack and
other wacky games and crazy prizes!
WEDNESDAY: White Russian Wednesday - two for one white Russians all night and qualify to win a
Sea-Doo!
THURSDAY: 102.7 The Border presents Live-To-Air Hubmania with Chris Eagle, super litenite all
night, qualify to win a V.I.P. Power Party and dance to the music from DJ Falc and DJ C!
FRIDAY: Fiesta Friday - super litnite until 11:00pm. Flaming Limbo, Pinata breaking and free nachos
all night. party with DJ Falc and DJ Sound FX!
SATURDAY: The Biggest Dance Party in Town - super litenite until 11:00pm, dance until 3:00am. Over
15,000 watts of sound blasting the hits from DJ Stant!


---
---
---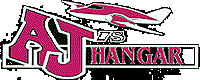 TUESDAY: Retro Night - $2 cover, retro games, music and prices!
WEDNESDAY: The Edge Wednesday - Live Bands!
THURSDAY: Dipsomania - super litenite all night, live DJ and extreme giveaways!
FRIDAY: No Cover Friday - super litenite and Ultra Retro Draught all night!
SATURDAY: Grand Slam Giveaways - a chance to win $1000 cash. Super litenite until 11:00pm, litenite
all night.
SUNDAY: Unplugged Sunday - live local talent, plus DJ Dillon, half price pool and free cover!


---
---
---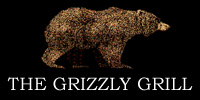 "The Grizzly Grill combines a unique, truly Canadian decor with a variety of interesting appetizers, fresh seafood, delicious pastas, grilled meats and gourmet pizzas (from our wood burning oven). Our great food and warm atmosphere are just two reasons why the Grizzly Grill is a restaurant which 'Redefines Casual Dining'."


---
---
---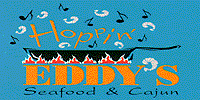 "Take a short trip from the Kingston Waterfront and make sure you find Hoppin EDDY's, a lively restaurant offering a dining experience that's as exciting as its New Orleans inspired decor and atmosphere. Hoppin' EDDY's is all about fresh seafood and cajun cuisine (think Captain Highliner goes to Mardi Gras) and features everything from gumbo, jambalaya and catfish to fresh salmon, king crab and frog's legs. A wonderful selection of steaks, chops, chicken and pasta round out a menu filled with interesting tastes and flavours."


---
---
---


There is so much to experience in downtown Kingston (during the day) like the many stores, the limestone buildings, the waterfront, all the patios and much more. Above is the Hub and the best night life in the city(where I spend most of my waking hours), I wanted to bring some of it to my page, and this was the best way to go. There is another site dedicated totally to our beautiful city, Kingston Online, you should check it out if you're more of a day person.

---
---
---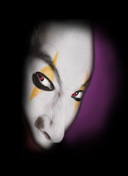 FlaggPole 1998